See more at
http://www.mindthestep.nl/lightsit.html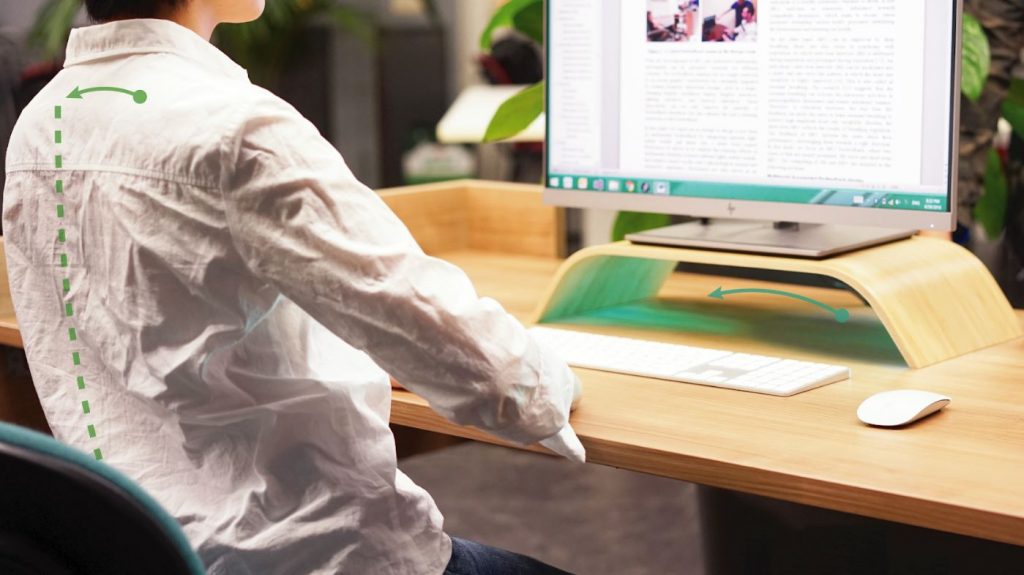 Although the 'new way of working' has many advantages, the more intelligent use of time, space and resources often results in (even) less exercise and more stress. The solution? A cushion filled with sensors that discreetly register your breathing patterns and a light strip integrated in the monitor stand. In other words: LightSit. Have you sat without moving for too long? The block of light that repeatedly moves from left to right supports stretching exercises for your back. Suffering from stress? The alternating bright and dim light invites you to concentrate on your breathing. Information is power!
Subtiele rust-en actiemomenten op je werkplek

Het 'nieuwe werken' heeft veel voordelen, al leidt het slimmer omgaan met tijd, ruimte en middelen vaak tot (nog) minder beweging en meer stress. De oplossing? Een sensorkussen dat onopvallend je ademhaling volgt. En een in de monitorstandaard geïntegreerde lichtstrook. Ofwel: LightSit. Te lang stilgezeten? Dan ondersteunt de van links naar rechts verschuivende lichtstrook strekoefeningen voor de rug. Gestrest? Dan nodigt het achtereenvolgens versterkte en gedimde licht je uit om je te concentreren op je ademhaling. Meten is weten!
---
Bin Yu, Xipei Ren, Biyong Zhang
Industrial Design, ​Eindhoven University of Technology
Researchers: Jun Hu, Loe Feijs, Yuan Lu, Aarnout Brombacher
​
Company: Hangzhou Bobo Technology Co.Ltd