Social glasses : designing gaze behaviors for visually impaired people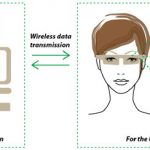 Gaze has important social meanings in face-to-face communication. A sighted person often uses various eye gestures to convey nonverbal information that a blind conversation partner cannot access and respond. In many examples, the eyes of blind people seem unattractive, and often with deformities, which make the eye appearances less appealing to sighted people. These factors influence the smooth communication between blind and sighted people.
Our research is to simulate the gaze for blind people, aiming at improving the quality of face-to-face communication between blind and sighted people. In this dissertation, the purpose of simulating the gaze includes two aspects: to assist blind people to perceive the gaze from the sighted and to simulate the appropriate gaze for blind people as a visual reaction.