November 24th, 2013
Comments off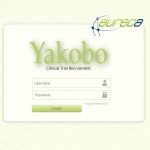 EURECA is a platform to enable a stronger connection between the clinical care and clinical research settings through seamless, secure, scalable, and consistent information sharing between the currently disparate electronic health record (EHR) systems and clinical research information systems. This will allow both clinical care to more readily incorporate the latest research results and clinical research to access the wealth of real life clinical care data. Further, it will make the process simpler and create opportunities for patients to participate in clinical trials and potentially benefit from access to the latest treatments.
J. Keijser,
Yakobo: Clinical Trial Recruitment Tool – Designing and Prototyping
, USI Final Report, Department of Industrial Design, Eindhoven University of Technology, 2013.
FULLTEXT:
PDF